Our Program
Visiting Traditional Market Tour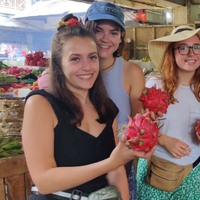 This program is only available on Morning Class. Explore an active traditional market where locals haggle over regional produce including meat, vegetables and a variety of colourful textiles and clothes.
Visiting Rice Field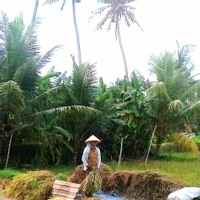 To learn about the traditional irrigation system in Bali called Subak. The conventional water management method for rice field in Bali awarded by UNESCO as A World Heritage Cultural Landscape.
Making A Traditional Balinese Offerings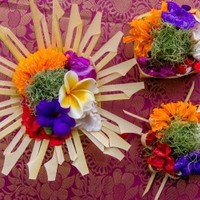 Learn how to make a beautiful Balinese Canang Sari. These floral spiritual offerings adorn Bali's Temples, streets, home entrances, and any places that the Balinese people believe to be sacred. You might even spot some on trees and statues.
Making Authentic Traditional Spice (Base Gede)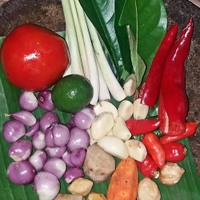 "Base Gede" or Basic Spice Paste is used as the basis for many dishes in Bali and Indonesia generally. The ingredients are invariably used fresh and are kept seasonally in the household for ready use. Once mixed together these ingredients offer a beautifully rich and complex flavour
Lunch/Dinner Time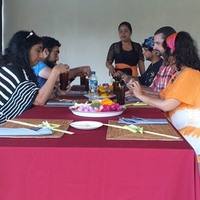 Enjoy the food you have cooked while feeling the coolness and beauty of the rice fields.