Cobek Bali Cooking Class
is located in Laplapan - Ubud offers an amazing experience to learn the secret of Balinese culinary. It is a great opportunity to explore and get closer to the beauty of Bali Nature. Our class discussion is relaxed, friendly and it's held in the middle of the rice field.
Our Program
The program starts from tour to traditional Balinese Market (available at morning class only), Trekking to rice paddy to learn about Balinese farming method. Then we take you to our cooking venue, to learn about how to make a Balinese daily offering (Canang Sari) and start the cooking class. At the end of the class, you will enjoy the food you cook.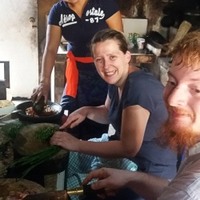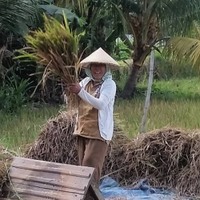 We offers "Morning Cooking Class" start from 8.00am to 1.30am and "Afternoon Cooking Class" start from 2.30pm to 5.30pm. Pickup transport is available in Ubud, Sanur, Kuta and Nusa Dua.
We provide FREE pick-up transport in Ubud area.
Menu
We provide two types of menus. A vegetarian menu and non-vegetarian menu.